Custom made Mirrors - Mirror heaters
Vision2Form Design mirrors.
Welcome to our online shop with mirrors, Bathroom mirrors, mirror heaters en glass deco.
We are specialised in custom made mirrors. Mirrors can be made in so many different colours, shapes, framed or unframed etc. that it is impossible to show you all those possibillity's on this site. Therefor we just have chosen a few examples..

"Quality in series or custom made. We make your mirror."Tonnie Lubbers


High quality mirror heating, mirror demister at low prices!

New are our Lazy Susans available in Glass and Granit.
 

Mirrors designed for your wardrobe and hall way.
Our new productsSpecial products

Wardrobe - Hall mirror Line et O square
Square mirror with an ...
---

Modern mirrors - "Wall Art" Kopenhagen
HxW=100x100cm
---
RANDOM_SPECIALS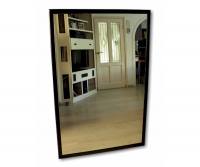 Floor - wardrobe mirror
H x W = 150 x 96 cm
---
instead 599,00 EUR
299,00 EUR