Bathroom mirror Specials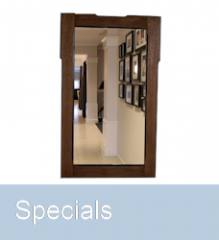 Hallway, corridor or wardrobe mirrors
Specials for valentine, mothersday or a special occaision. These mirrors are custom made and can be altered to your specific wishes. Especially the 2 mirrors out of the Line et O serie, that are manufactured with a etched and colored heart, show that pure forms enhanced with an accent have a total new appearance.
Standard these mirrors are deliverd with a blind mountingset. You can, of course order them without a mountingset to make a nice coaster.
---
---
---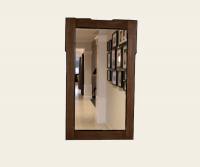 Wardrobe - Hall mirror Specials
Two tone black oak
BxH = 70 x 117 ...
---
Wardrobe mirror - Hall mirrors
Prices mentioned are including VAT, without shipping.
---
---