Wardrobe mirrors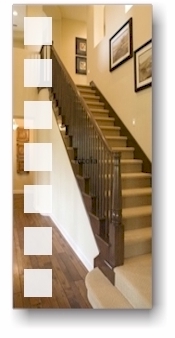 Wardrobe mirrors - Corridor mirrors
Almost all kind of mirrors, small, large and or in any shape are suited for your hall or wardrobe depending on their funktion and the available space. The series of hall mirrors we designed, the 'Line et O' and 'Qadre' series, can be placed in classical as well as in modern halls.
Simple clear forms that are functional and yet decorative will add the finishing touch to your hall.
Wardrobe mirror - Hallway mirrors
Prices mentioned are including VAT, without shipping.