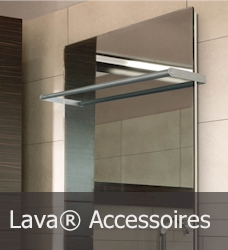 Lava® infrared heating panel accessories!
Bathroom mirror with infrared heater
The heating panels from 'Lava®' generate a comfortable room climate and bring a feeling of well being. The mirror is mirror and heater in one!
As accessories are available: towel racks, remote control, thermostat and ceiling brackets:
Infrared Mirror heater - infrared panel
Prices mentioned are including VAT, without shipping.