Image on mirror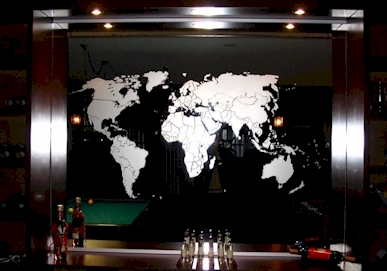 Exclusive etched mirrors
With mirrors we can do wonderful things, on this page we proudly present a few examples of etched / sandblasted mirrors.
We can design such a special mirror for you or make one by your design!
Ever thought of giving a mirror with your company logo? An original gift that will be appreciated!
Image on mirrors - Etched mirrors
Prices mentioned are including VAT, without shipping.