Infrared Mirror panel heaters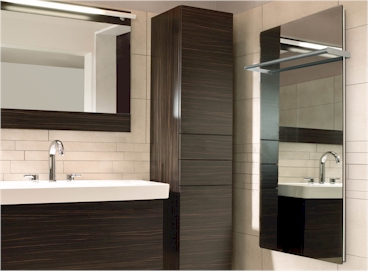 Your bathroom mirror as infrared heating!
'Lava®' glass heating panels bring warmth and a feeling of well being to your bathroom. Your mirror is mirror and heating panel in one!
The panels can be deliverd with remote controled thermostat and led-lights for more comfort and practicality.
Infrared does not heat the air primarily, the floor, ceiling and walls, yes even objects in the room are heated and they on their turn release the warmth to the room. Resulting in a comfortable environment and a feeling of well being.
The panel / mirror is suited to be placed in your bathroom, living, study, floor, office etc. and is available in 3 models:
Infrared Mirror heater - infrared panel
Prices mentioned are including VAT, without shipping.