Mirror heater VDE 24 volt - defogger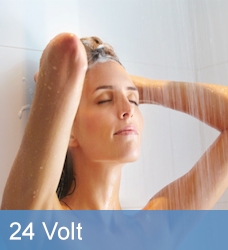 Defogged mirrors
Eliminate condensation on your bathroom mirror with a mirror defogger. Approved by the German TÜV and available in 24 Volt.
Package contains a 24 volt / 50 Watt transformator.
The transformators are also available as single product.
---
---
---
Mirror heater VDE 24 volt - defogger
Prices mentioned are including VAT, without shipping.
---
---